MEET MODERN LIVING
Doral's newest cosmopolitan address now ushers in a new era of living. Let the unmatched artwork embodied in the modern architectural style inspire you. Feel at ease within the captivating open layouts and wide living spaces. Allow the countless contemporary details and state-of-the-art features fascinate you. Prepare to relish in this exclusive lifestyle you have chosen.
UNIT 75-A-1:
5 Bedrooms, 5.5 Bathrooms, 2 Balconies, 3-Car Garage
5535 TOTAL SQUARE FEET (4017 A/C; 1518 Non A/C)
PRICES STARTING AT: $1,405,900
UNIT 75-A-2:
5 Bedrooms, 5.5 Bathrooms, 2 Balconies, 2-Car Garage
5535 TOTAL SQUARE FEET (4254 A/C; 1290 Non A/C)
PRICES STARTING AT: $1,475,900
UNIT 75-B:
5 Bedrooms, 5.5 Bathrooms, 1 Balcony, 3-Car Garage
4843 TOTAL SQUARE FEET (3893 A/C; 950 Non A/C)
PRICES STARTING AT: $1,365,900
UNIT 75-C:
6 Bedrooms, 7 Bathrooms, 2 Balconies, 2-Car Garage, 1 Carport
5693 TOTAL SQUARE FEET (4491 A/C; 1202 Non A/C)
PRICES STARTING AT: $1,695,900
VIBRANT MODERN ARCHITECTURE
Modern Doral is a monumental architectural achievement for the City of Doral. The clean lines and simple styling of the modern architecture differentiate this community from the traditional Doral neighborhoods. Each of the new luxury homes within MODERN boasts Miami Modernist Architecture, the inimitable style from the 1950s and 1960s that personified the romance and energy of Miami. An ideal haven awaits you and your family in the finest secure and gated community in the City of Doral – welcome to MODERN DORAL.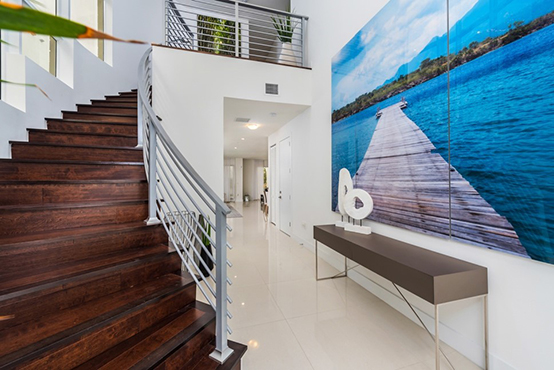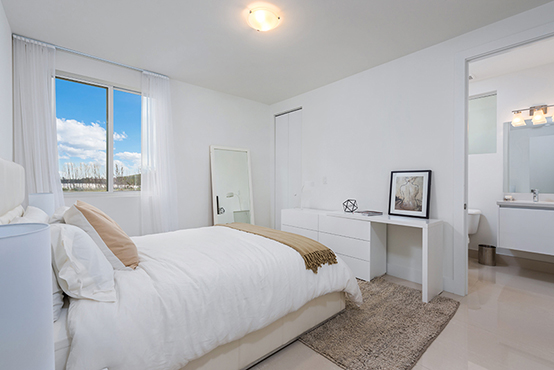 LUXURY INTERIORS
Porcelain floor in bathrooms, laundry room, kitchen and foyer
Smart home technology
6" wood baseboards
Advanced cable wiring in all bedrooms and family room
Advanced telephone high performance wiring in master bedroom and kitchen
Elegant interior architectural details
Energy efficient water heaters
Full security system with siren and motion detector
Full size washer and dryer
Insulated ceiling and exterior walls
Pre-wired for ceiling fan in family room and all bedrooms
Programmable readout thermostat
Raised panel interior doors with casing
Remote control garage door
Sherwin Williams flat latex paint
Smoke/carbon monoxide detectors
Smooth and modern drywall finishes on ceiling and walls
Wall-to-wall wood flooring in all bedrooms
Wood flooring on stairs and upstairs corridor
Aluminum stair railing
LIVE IN STYLE
Each exclusive two-story home boasts timeless interiors and elegant façades, tall 10-12 foot ceilings, state-of-the-art amenities, spacious garages, beautiful balconies and tropical lush landscaping. Large windows invite natural lighting to become an added element in design, allowing rays of light to accentuate planes and highlight focal points within the homes. The open living spaces and large floor plans provide the true feel of contemporary living.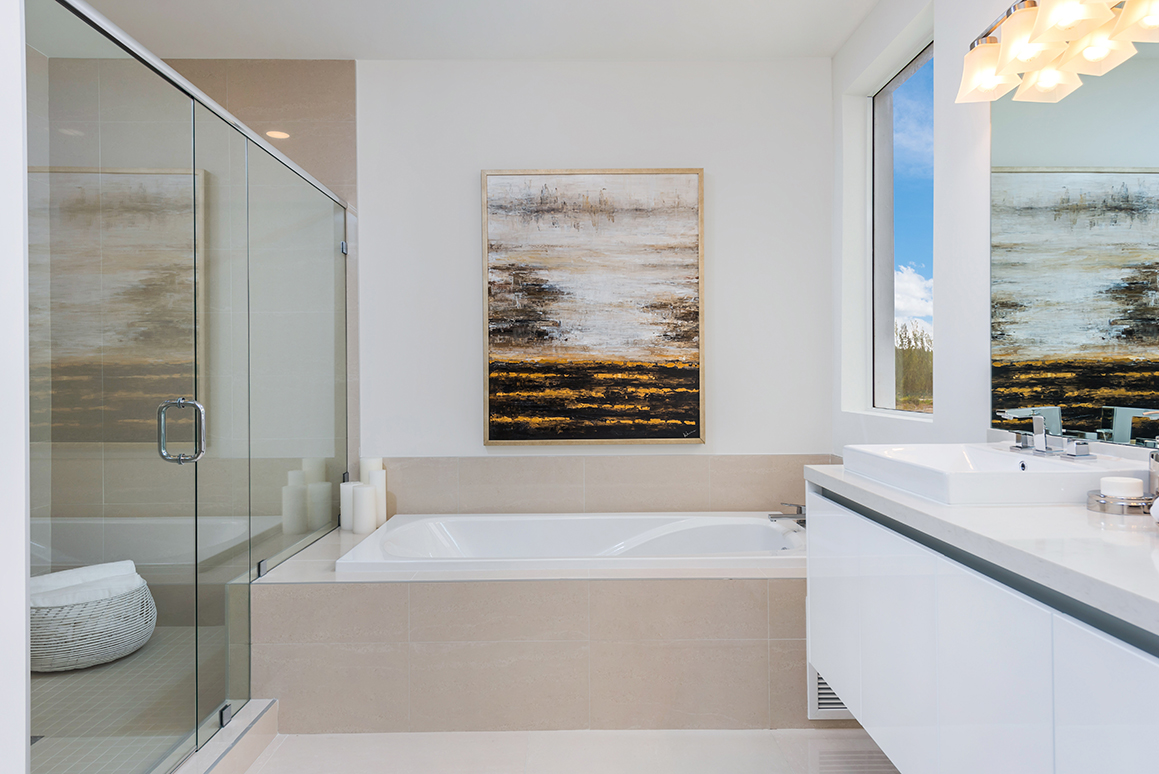 ELEGANT BATHROOMS
Anti-skid bathtubs
Imported Italian wood cabinetry
Luxurious Roman tub in master bathroom
White bathroom fixtures
Porcelain bathroom tile on floors and wet areas
Quartz or glass countertop in master bathroom
GOURMET KITCHEN
36" side-by-side refrigerator/freezer with automatic ice maker
30" free standing range with radiant top
30" canopy wall and island hood
Authentic Italian wood cabinetry
Dishwasher
Dual compartment under-mount stainless steel sink and pullout faucet
Full quartz backsplash
Glass or quartz countertop
Under-counter wine cooler
Waste disposal
IMPRESSIVE EXTERIORS
Covered terrace
Driveway with pavers
Fully sodded and landscaped site with automatic sprinkler system
Hurricane impact aluminum windows
Sherwin Williams acrylic flat paint
Waterproof sealant around exterior windows and doors
Landscape hedge and fence on backyards separating your property from neighbors
CONSTRUCTION STANDARDS
Single-ply roofing systems
2nd Floor precast concrete slabs
Energy efficient air conditioning with stipulated SEER rating
Manufacturer's warranties passed on to you on all appliances
Preferred Builder's warranty
Steel reinforced monolithic concrete building foundation with concrete block construction, steel reinforced and poured tie beam construction